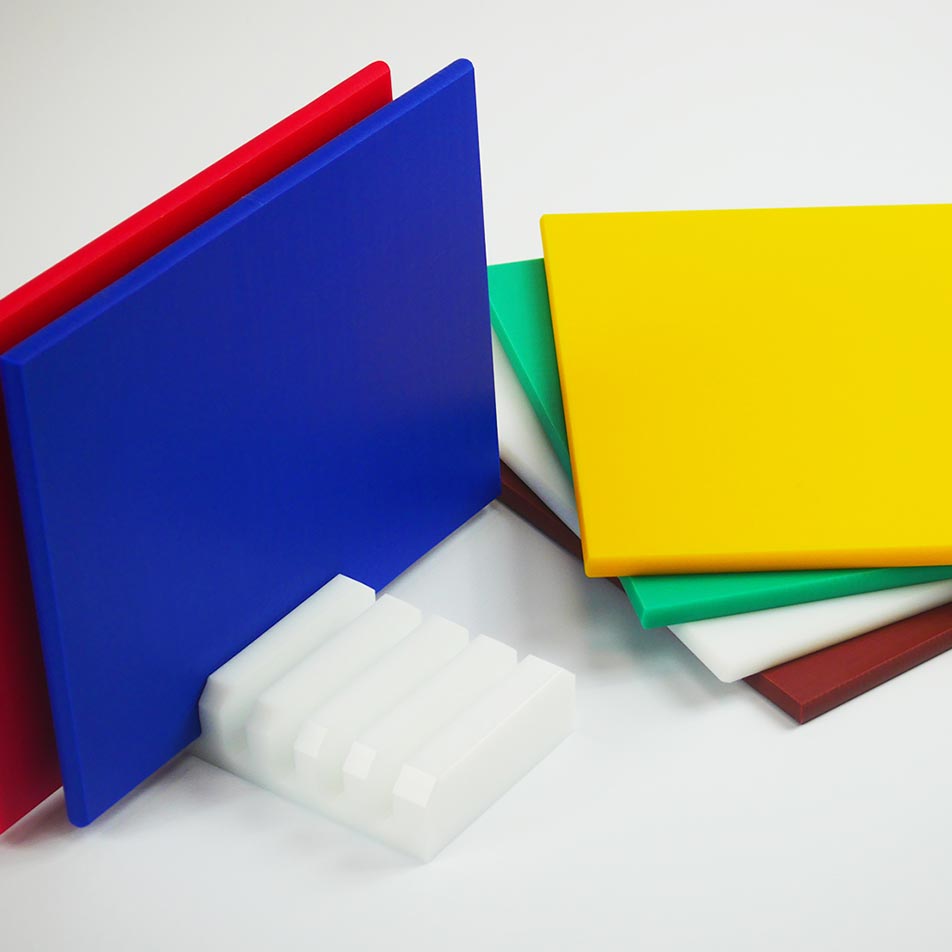 Prep-Pro Chopping Boards
---
Our extensive selection of premium Polyethylene, high molecular weight (HMW) chopping boards are strong, durable, hygienic and designed for high frequency usage
Colour coded to avoid cross contamination, the boards are available in five standard sizes and in 12mm, 20mm and 25mm thicknesses.
Bespoke boards are available along with butchers blocks and tabletops in the same HMW material.
We also offer a choice of rolling pins, scoops, paddles and storage racks – sundries to complement your kitchen essentials.
Visit www.prep-pro.co.uk for our full range.
Properties
---
Premium Polyethylene
High Molecular Weight (HMW)
Strong, durable, hygienic
High frequency usage
Limit cross-contamination
Applications
---
Professional kitchens
Catering kitchens