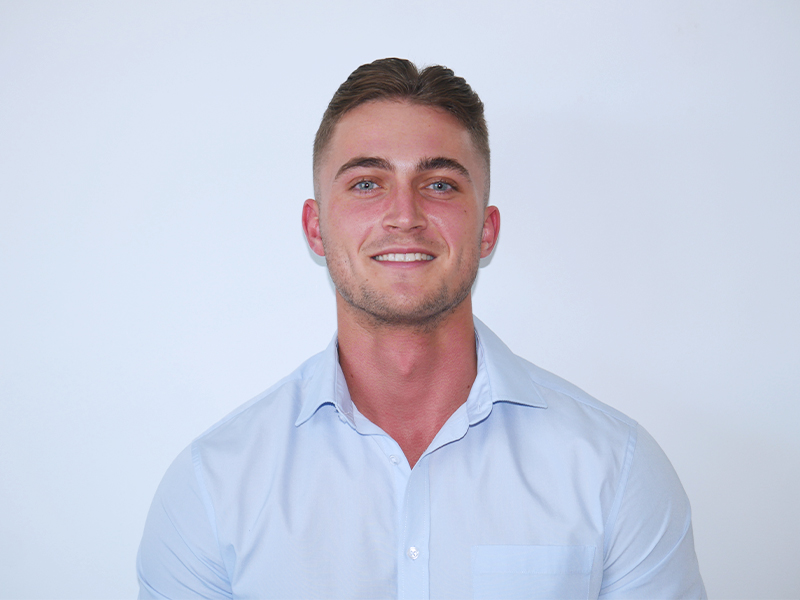 I started here in September 2017 to finish off my Level 4 apprenticeship programme. I've always had a passion for IT and enjoy learning about different areas, at work and at home. Through my time here I've learnt a great deal, through taking courses provided by the company, learning from others within the department, and also through self-teaching, a lot of trial and error on the job.
My day-to-day tasks include everything from making a simple website/Intranet change to building big company reports. The main things I love about the job is that every day is different and the people I work with are extremely friendly and easy to get on with!
I passed my apprenticeship in 2018 and have had a permanent role here ever since as an IT Technician, I also helped out with the marketing department for some time! I am at a point now where I rarely need to ask for help and I'm beginning to manage bigger projects alone. In the future I want to carry on improving my knowledge, to eventually work my way up in the IT world.
Lewis Franzen - IT Technician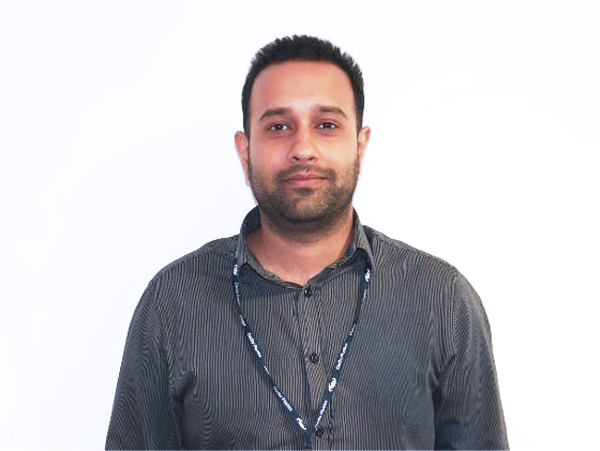 Throughout my working career I have always been in sales and account management roles. The opportunity I saw advertised at Oadby Plastics ticked all the boxes of what I was looking for. It matched up with what I had achieved and could offer but with the opportunity to learn more. I started working at Oadby Plastics in October 2018 in the Conveyor Sales Team. This is a very fast paced role with new projects and challenges that I come across each day that enhances my knowledge continuously!
Being a key member of the Conveyor Sales Team I have also been involved in many customer visits and surveys to understand the technical elements of my role. This has given me a better understanding of the needs of our customers and their requirements as well as the chance to build great relationships. The management team within the company have always been supportive when it comes to progression and development which is why my technical skills and product learning has progressed so well in the short time I have been here.
For me one the best part about working here is that Oadby Plastics has such a great bunch of people who fully support each other and have the same goals and vision in mind. The company has grown and developed so much since I have started and is going in the right direction constantly. The family values that Oadby Plastics maintains, makes this a great company to work for.
Prajay Kanabar - Internal Sales Advisor - Conveyor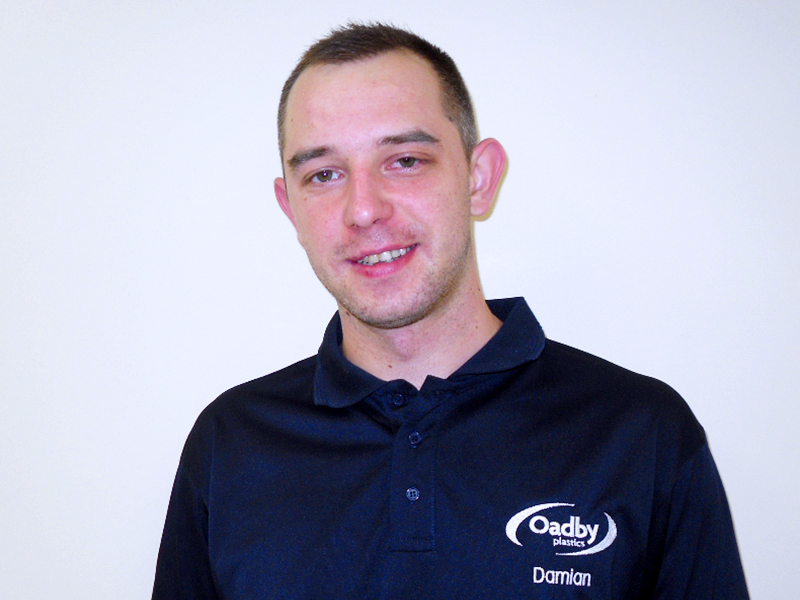 I came to England in 2009, and when I think about my employment, I can't say that my previous jobs were impressive or interesting, until I got a position with Oadby Plastics.
I started at the very beginning within the production department, and I have received training to operate various machines including panel saws, rip saws, thicknessers, wall saws and grinders and then I was trained to operate CNC beam saws. With continued support from my supervisor and more experienced co-workers, I succeeded in my role and felt engaged within the team.
The next stop in my career was to work within the CNC department, as the machines were always on my interest list. I started as an operator and then the kind, helpful and well-experienced staff supplied me with the knowledge to successfully operate the three and five Axis machines.
I was recently promoted to a CNC Team Leader, and I am coming to the end of my Leadership and Management course provided by Oadby Plastics. Within my nine years of service, I've always felt my development was important for the company.
Damian Skownorek - CNC Team Leader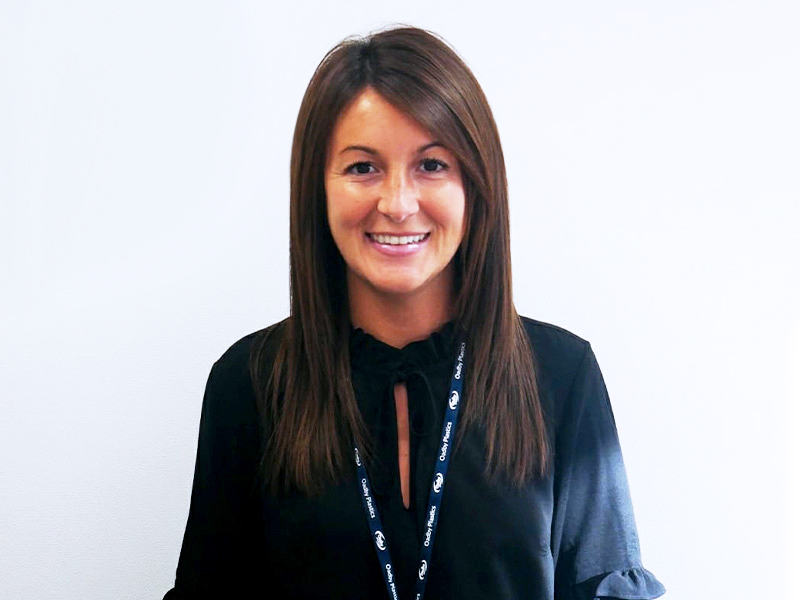 I joined Oadby Plastics in January 2017 as a HR Administrator having previously studied my CIPD level 3 qualification. My role gave me the opportunity to learn all aspects of HR in which I progressed to HR Generalist within two years of employment.
The company has supported me with further studies for my CIPD level 5 qualification, the ILM level 3 in management and I recently qualified as a mental health first aider to be able to provide this invaluable support to our employees.
I love the diversity of my role, every day is different, and it is nice to see and hear about the positive impact that the HR department has made during my time with the Company as we continue to grow.
Oadby Plastics is all about the People. We offer training and development opportunities, a modern working environment, and the family values is what makes working here so enjoyable and rewarding.
Lucy Jallands - HR Generalist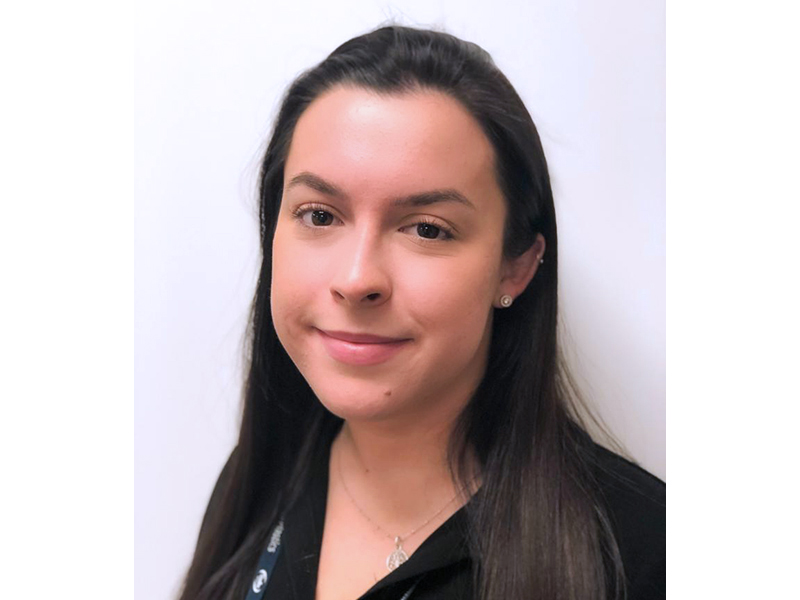 Before working for Oadby I was studying at university to become a primary school teacher and working part-time in hospitality. Very early into my course I realised that this wasn't the right career for me and left to explore other options.
I wanted a job that would challenge and engage me whilst offering opportunities for progression throughout my career. I began working for Oadby in February 2017 as a Sales Advisor in a very busy sales office. Within a year I was dealing with more complex machine enquiries and was given my own set of managed accounts.
In 2019 I applied for and was promoted to the position of New Business Development Officer. This position was a whole new challenge for me and called into action all the skills I had developed during my time in sales. Oadby have supported and nurtured me at every step of my career so far and have given me the confidence to take on opportunities that once seemed daunting and out of reach.
In my opinion, the best thing about working for Oadby Plastics is that opportunities for career progression are always available to anybody that is willing to work for them.
Emily Large - New Business Development Officer - Cannock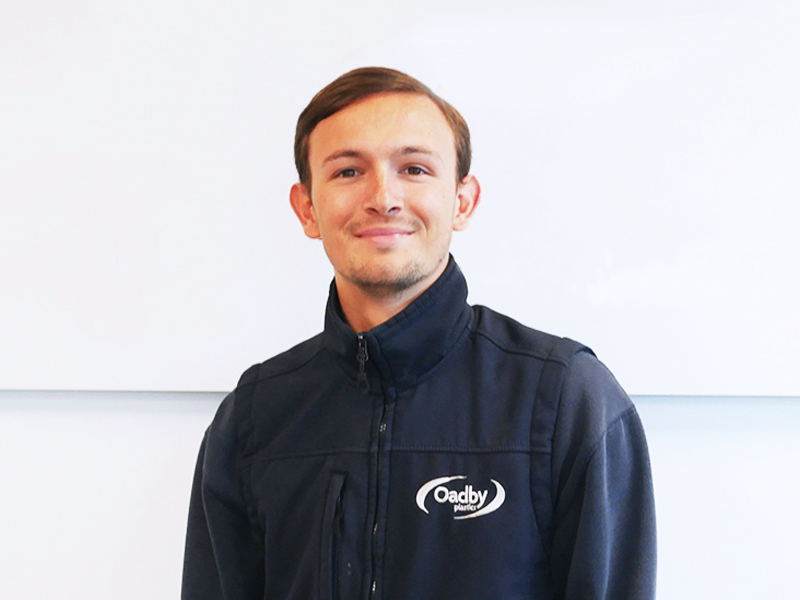 I started working at Oadby Plastics when the Braintree branch first opened in 2018. Coming from a strong warehousing and leadership background from my previous employment and education, I was keen to really make an impact at the new branch, and become a solid member of the team for future growth of the company as well as personal development.
Originally starting as a warehouse assistant/relief driver, I have thrown myself into many opportunities during my employment here. This has positively progressed my career in a short space of time to where I am now as the warehouse team leader managing four of the warehouse and logistics team on a daily basis.
I'm so grateful for the positive impact Oadby has had on me. The constant support, encouragement, training and recognition over my time here so far has been incredible and made it a fantastic place to work. They really are a company that rewards hard work and loyalty and takes care of their employees.
Kieran Andrews - Warehouse Team Leader - Braintree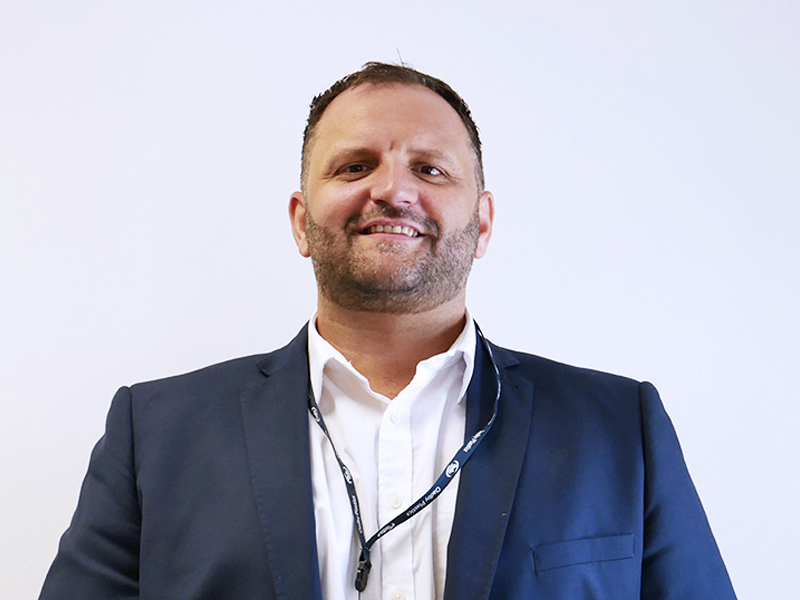 I began working in the plastics industry 12 years ago, joining Oadby Plastics as a Business Manager four years ago and can honestly say it has been the best career move I have made.
As a Business Manager I was given the full support of everyone in the Oadby Plastics Group. I was supplied with everything needed to do the job to the best of my ability.
September 2020 I was promoted to Warrington Branch Manager. This was a complete shock for me. I have been trusted to take over an already successful branch and I relish the challenge.
To support me in my transition, Oadby has invested both time and money for me to attend an ILM Management and Leadership course. This has allowed me to learn far more than I already knew and has hopefully set me up for long rewarding career.
I can honestly say my career started the day I joined Oadby Plastics.
Justin Roberts - Branch Manager - Warrington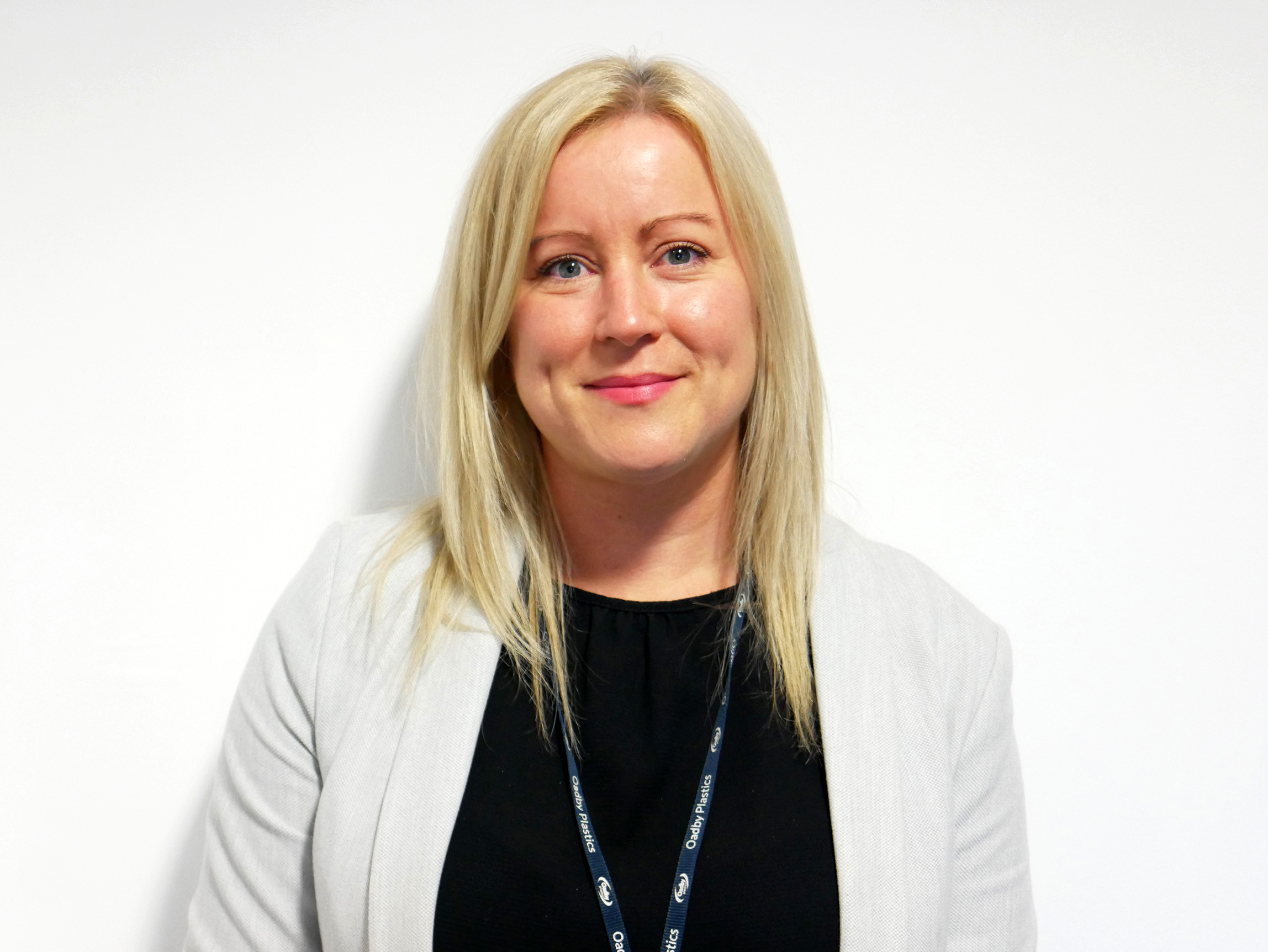 I started working at Oadby Plastics in 2007 and have seen the company grow and go from strength to strength over the years.
I have always worked in Finance and have completed many courses, most recently the ILM Level 3 Leadership & Management award in 2019/20, which was a fantastic course and it opened my eyes in many ways.
I was promoted to Finance Manager in late 2020 and my job is to manage the finance team, whilst providing support to the Finance Director. I love that no two days are the same and there are always new challenges to take on. As a department we are working on developing the team further with training courses and cross training in many areas, to keep it varied and interesting.
Oadby are a progressive company who invest in their employees, helping them to be the very best that they can be.
Claire Small - Finance Manager
Previous
Next