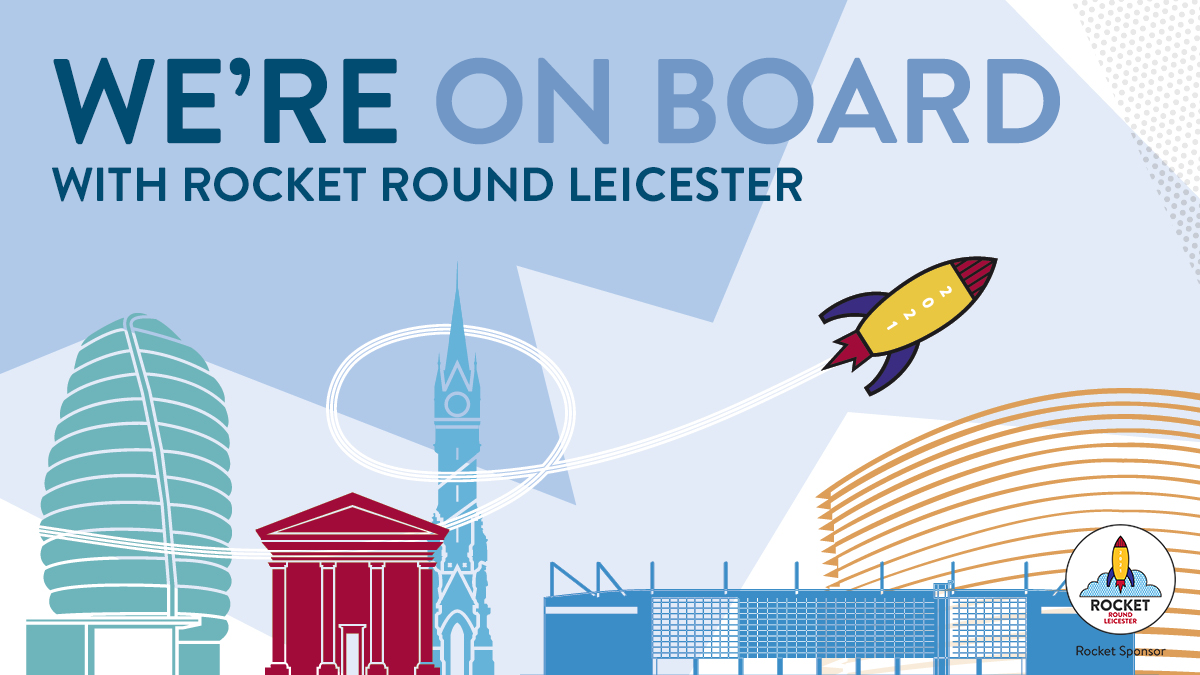 ---
Oadby Plastics Sponsor Rocket Round Leicester
We are proud to announce our involvement in LOROS' flagship fundraising event, Rocket Round Leicester (RRL).
RRL is a visually spectacular city-wide art event bringing together communities, schools and local businesses. The event will showcase 40 giant rocket sculptures, each one individually created by an artist, placed around Leicester city centre forming a fun and family-friendly trail of discovery.
Those who take part in the event are encouraged to find as many rocket sculptures as possible using the official RRL app, collecting rewards and challenges and climbing the leader board along the way!
To showcase our support for this fantastic event, we are sponsoring the Helter Skelter rocket designed by Susan Webber, a freelance artist based in Somerset.
Question: 'How do spacemen get on and off of a rocket?'
Answer: 'Quite easy, they use a Helter Skelter!'
Make sure you check out our fun and colourful rocket for yourself, blasting off near the train station soon!
We will also be supporting the RRL Learning Programme through the sponsorship of a Junior Jet. Creating fun and colourful mini rockets, the programme enables young people to engage in dynamic learning, adventure and creativity. The mini rockets will form a smaller trail through the city alongside the larger sculptures.
The RRL trail will go live on Monday 19th July 2021 and span across 10 themed weeks. Each week will be full of fundraising activities and events spread around the city for everyone to enjoy!
For more details about the event rocketroundleicester.co.uk
About LOROS
LOROS Hospice is a local charity which cares for more than 2,500 people across Leicester, Leicestershire and Rutland every year.